4pcs Car Door Anti Kick Pad Protection for Tesla Model 3
Our Guarantee:
☑️Order Processed within 48hrs
☑️Free shipping
☑️Tracking number for all orders
☑️Safe payments via Paypal®
☑️24/7 assistance shop@coolcrownstore.com
Free Shipping Worldwide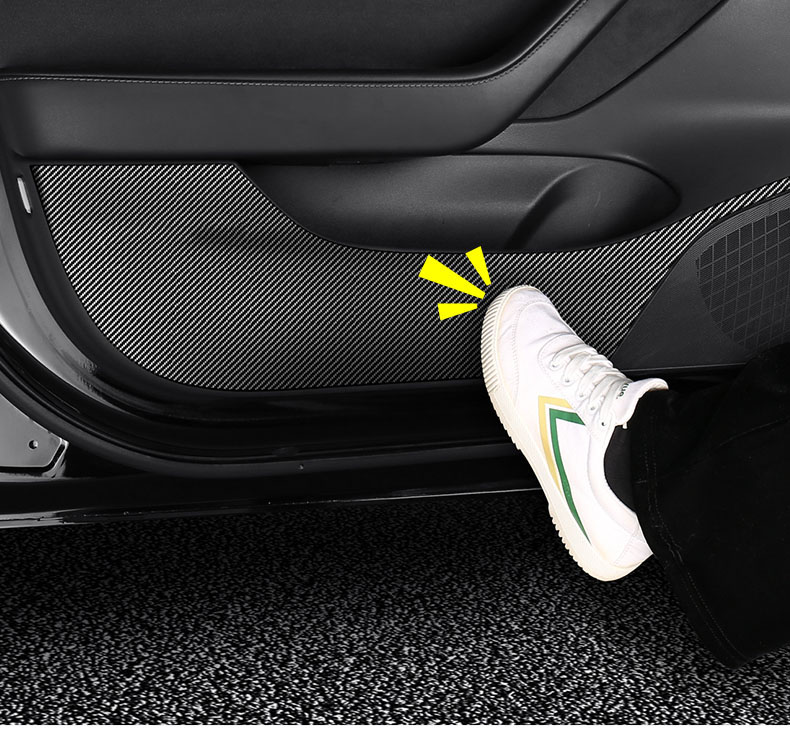 Car Door Anti-kick Pad made of high-quality material, environmentally friendly, wear-resistant and scratch-resistant, not deformed and not easily faded, durable. The Car door anti-kick pad is designed according to the original door data. This Anti-kick Pad protects car doors from scratches and effectively isolates rain or stains, and can also be car decorated.
The back of the Car Door Anti Kick Pad is car-specific adhesive, which has strong adhesion, No glue or trace is left after tearing, and is harmless to the original car. Simple installation, easy to use, easy to clean, just wipe gently with a rag to recover.
Specifications:
Material: 

Carbon Fiber

Features 2 for 

tesla model three
Package Includes:
4pcs Car Door Anti Kick Pad Protection for Tesla Model 3
DISCLAIMER
Cool Crown Store is not affiliated with or endorsed/authorized by Tesla or any other vehicle manufacturer. All manufacturer names, symbols, and descriptions used in our images and text are used solely for identification purposes. All vehicle names are trademarks of their respective manufacturers. Tesla Model S, Model X, Model 3, Model Y, Cybertruck, and Roadster are trademarks of Tesla.