Our Guarantee:
Order Processed in 24hrs
Free Shipping Worldwide
Tracking number for all orders
Safe payments via Paypal
24/7 assistance shop at coolcrownstore.com
30 Day money-back guarantee
Further discount at checkout: SUMMER5%OFF
Free Shipping Worldwide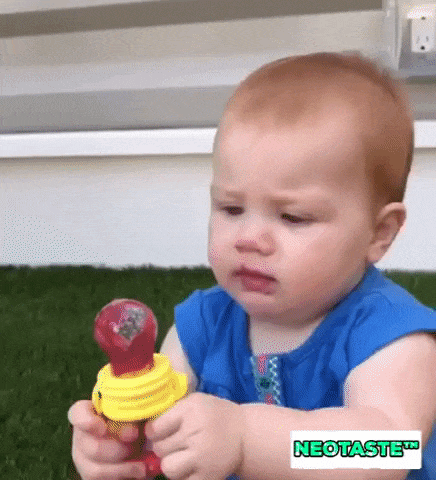 Our Fruit Pacifier is a unique design that helps soothe any baby while introducing a nutritious fruit of your choice into their diet. Simply place fresh fruit or another food into the nipple of the pacifier. The Baby Fruit Feeder is perfect for all babies, no matter how hungry or fussy! This is a delicious baby food maker, sometimes is orange, sometimes is strawberry or meat. This baby teether pacifier can train your little ones to eat by themselves.
The Infant Food Feeder with a uniquely designed textured silicone nipple can also help soothe teething pain and provide extra stimulation to a baby's gums when teething. Try frozen fruit, ice cube, or even frozen breast milk to help soothe and massage the baby's gums.
Feature:
BPA-free
Holds fruit and other foods
Soft, silicone mesh is safe for a baby's mouth, teeth, and gums
Easy to clean and sterilize
Snap-on storage cap
Colorful and playful design
Package Includes: