Our Guarantee:
Order Processed in 24hrs
Free Shipping Worldwide
Tracking number for all orders
Safe payments via Paypal
24/7 assistance shop at coolcrownstore.com
30 Day money-back guarantee
Further discount at checkout: SUMMER5%OFF

Free Shipping Worldwide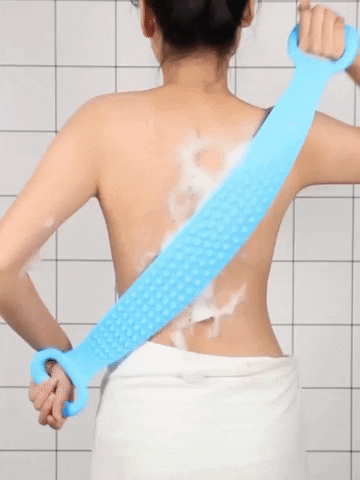 Back Body Massage Silicone Brush is healthy and environmentally friendly, free of BPA and no harmful substances. High-temperature resistance, non-perishable, safe, and durable. The double-sided lines with bump design can effectively bring you a cleaning effect. Silicone Wipes are dry, greatly reducing bacterial survival. Cleans pores, removes dirt, excess sebum, and dead skin, making your skin smoother.

This Silicone Bath Body Brush perfect for cleaning the back, neck, shoulders, feet, and hard-to-reach areas. This back scrubber also suitable for all peoples, the elderly, children, men, and women. The silicone bath body brush towel comes with handles on both sides. These handles are provided for easy hanging and storage. It also makes it easy to hang dry.