Our Guarantee:
☑️Order Processed within 48hrs
☑️Free shipping
☑️Tracking number for all orders
☑️Safe payments via Paypal®
☑️24/7 assistance shop@coolcrownstore.com
Free Shipping Worldwide
Please leave a note at checkout if its for Tesla Model 3 or Model Y.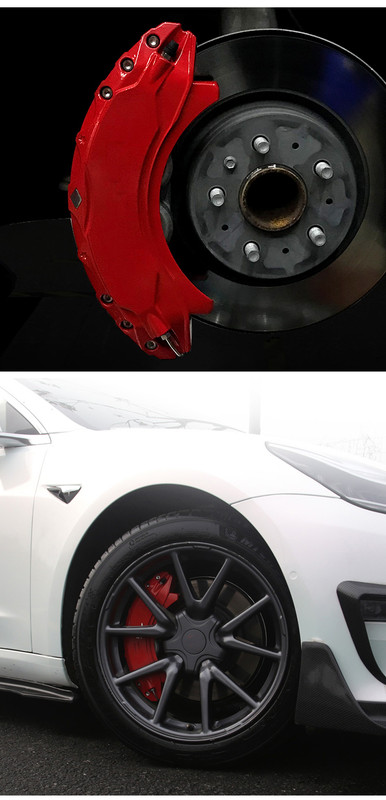 Brake Caliper Covers are made of high-quality aluminum alloy, the brake caliper cover has good oxidation resistance, is not easy to rust, not easy to corrode, has high stability, and can be used for a long time. The Brake Caliper Cover is processed with high precision and is perfectly suited to the original caliper surface. Provides better protection for the brake caliper and enhances the overall look.
The Brake Caliper Covers is easy to install, reliable to use, and more economical. The screw is fixed firmly without displacement and durable; a Special caliper cover will not affect the use of the original brake.
Features:
The brake caliper cover is made of casting alloy, not easy to paint off or fade.
Easy install, without destruction.
Anti-loosening screws that are ensure you drive safely.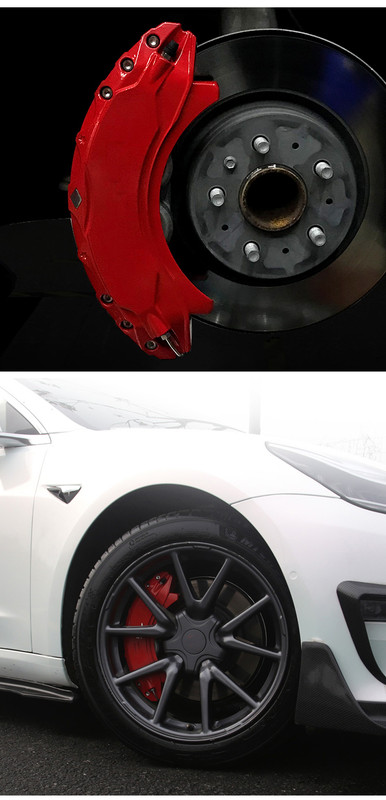 Specifications:
Item Diameter: 

18.19inch



Item Height: 

17cm

Item Length: 

38cm

Category: 

3D

Design: 

Transformers Design

Material Type: 

Metal Alloy

Type Of Sticker: 

Tires & Rim

Item Width: 

18cm

Packaging: 

Comes Packaged

Item Diameter: 

18inch

Item Diameter 2: 

19inch
Package Includes:
DISCLAIMER
Cool Crown Store is not affiliated with or endorsed/authorized by Tesla or any other vehicle manufacturer. All manufacturer names, symbols, and descriptions used in our images and text are used solely for identification purposes. All vehicle names are trademarks of their respective manufacturers. Tesla Model S, Model X, Model 3, Model Y, Cybertruck, and Roadster are trademarks of Tesla.