Our Guarantee:
☑️Order Processed in 48hrs
☑️Free shipping
☑️Tracking number for all orders
☑️Safe payments via Paypal®
☑️24/7 assistance shop@coolcrownstore.com
Free Shipping Worldwide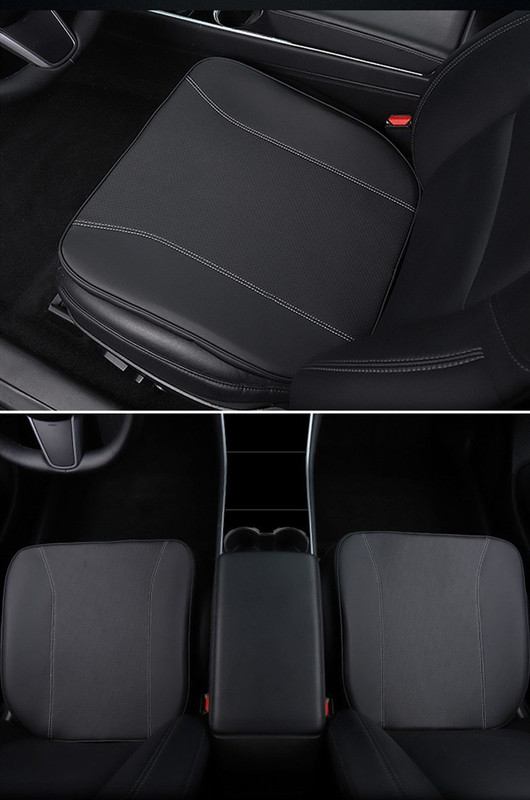 Car Seat Covers are made of Memory cotton + Leather. A layer of highly flexible sponge is built in for good breathability. Modeling fluently makes it look luxurious.
This Car Seat Cover is a universal fit, comfortable with high-quality seat cover fabric. Breathable and easy to install. Breathable with high-quality Seat Cover fabric feels very comfortable. It is dirt and wear-resistant, easy to clean, and will not fall off.
Our Universal Seat Cover is here for you. Applicable to most car seats in the market, this universal four seasons seat cover lets your car look brand new.
Specifications:
Item Type: Seat Covers & Supports
Item Weight: 0.8kg
Special Features: Water-Proof
Special Features: Basic Function
Set Piece: 1
Materials: Memory cotton + Leather
Package Includes:
1x Memory Cotton Seat Cover For Tesla Model 3 X S
DISCLAIMER
Cool Crown Store is not affiliated with or endorsed/authorized by Tesla or any other vehicle manufacturer. All manufacturer names, symbols, and descriptions used in our images and text are used solely for identification purposes. All vehicle names are trademarks of their respective manufacturers. Tesla Model S, Model X, Model 3, Model Y, Cybertruck, and Roadster are trademarks of Tesla.