Our Guarantee:
☑️Order Processed in 24hrs
☑️Free shipping
☑️Tracking number for all orders
☑️Safe payments via Paypal®
☑️24/7 assistance shop@coolcrownstore.com
Free Shipping Worldwide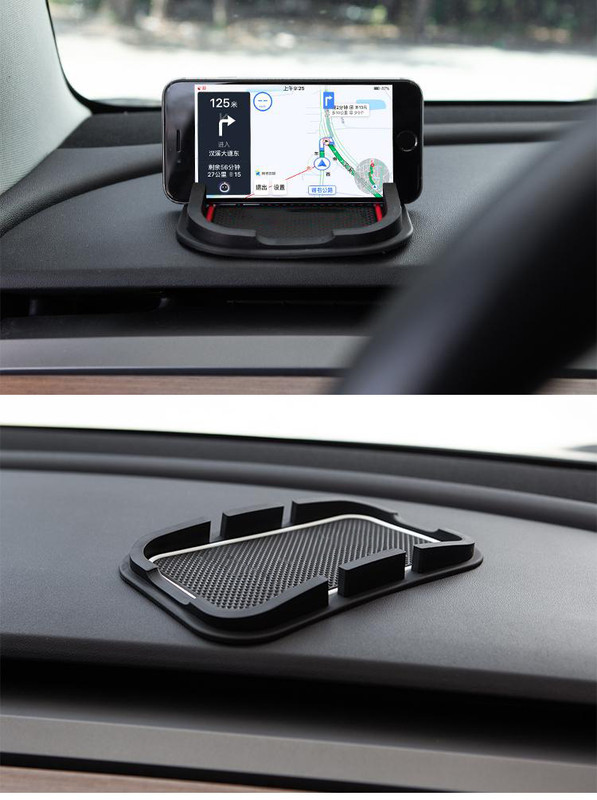 Phone Holder Anti-slip Grip Dashboard Pad is advanced silicone anti-skid technology to ensure the safety of drivers and mobile phones. Firmly fix the mobile phone in the dashboard with the base design, hold the dashboard firmly, and operate it with one hand without hands when talking or using the GPS Bracket. You can choose the right angle of view according to your driving and hands-free sitting posture.

Just put the Non-slip Mat on the dashboard and read it immediately, nothing more. Remove the adhesive or glue, will not leave marks or stains on the car dashboard. Suitable for mobile phones of various products, the mobile phone holder can be used in cars, and can also be used at home and office desk stands to watch movies and TV.
Package Includes:
1x Phone Holder Anti-slip Grip Dashboard Pad for Tesla Model Y 3 X S
DISCLAIMER
Cool Crown Store is not affiliated with or endorsed/authorized by Tesla or any other vehicle manufacturer. All manufacturer names, symbols, and descriptions used in our images and text are used solely for identification purposes. All vehicle names are trademarks of their respective manufacturers. Tesla Model S, Model X, Model 3, Model Y, Cybertruck, and Roadster are trademarks of Tesla.